GIRL'S MINISTRY
Summer Break Right Now Happening!
wednesday at 7pm
Every Wednesday Night at 7:00 PM, girls can participate in the fun and life changing MPact Ministry. MPact is a ministry to help fulfill the Titus 2 principle of women mentoring young girls. Girls can begin in MPact at 3 years of age and continue through high school.
For more information on the MPact program, please visit the
Mpact Web Site
.
RAINBOWS
For Pre-school, 3 and 4 year old boys and girls. The club is built around the Noah's Ark theme. Mr. and Mrs. Noah are included in some of the lesson stories. The stories, Activity pages, Take-Home pages and music for each lesson reinforce each unit's individual theme. The program is designed to be enjoyed and easily understood by preschool children. It is also designed to meet the specific spiritual needs of these boys and girls. As Badges are earned the children display them proudly on their vest. Special activities are planned throughout the year.
STARS
For third through fifth grade girls. This is a curriculum where the girls may earn a badge a month, and the girls display them proudly on their Sash. Each badge has it's own theme. Each badge has a Memory Verse, Central Truth, colorful pages to do and a Project that is only limited by your imagination. Special activities are planned throughout the year.
DAISIES
For Kindergarten girls. The Central characters in the Daisies: The Sonshine club curriculum are three girls- Darcy, Diana, and Dorie. These characters are used in the lesson stories as life application references and can be used to help tell stories and review the lessons learned. Badges are earned and the girls display them proudly on their Sash. Special activities are planned throughout the year.
PRIMS
For first and second grade girls. The Central characters in the Prims curriculum are four girls- Megan, Carmen, Kim, and Tonya. These characters are used in some of the lesson stories as life application references. Badges are earned and the girls display them proudly on their Sash. Special activities are planned throughout the year.

FRIENDS
For sixth through eighth grade girls. This class meets on Sunday Mornings during Sunday School. Friends club was developed to specifically meet the spiritual and social needs of these girls. Girls in these grades are experiencing many changes. They are making choices and encountering challenges that they didn't experience in their earlier years. In Friends club girls will find the support and guidance they need to make good choices. The Friends curriculum is discussion oriented. Topics include Accountabiliy, Attitude, Choices, Commitment to Christ, Family Life, The Holy Spirit and much more. Girls earn a Necklace, then add Charms to it as they complete each unit. Special activities are planned throughout the year.
FINE ARTS
What is Fine Arts?
Fine Arts Festival is a discipleship tool of national youth ministries designed to "help students discover, develop and deploy their ministry gifts.
Beginning in September each year, over 75,000 junior and senior high school students begin preparing their entries for the District and National Fine Arts Festivals. Students may enter as many as 66 categories offered in 8 main divisions: Art, Communication, Dance, Drama, Exhibition, Instrumental, Vocal, and Writing.
PAG has an amazing Fine Arts team. Each year we participate in the both the District Level and the National Level of Fine Arts. If you have any questions about Fine Arts, please email our director at christi@pawneeassembly.org
PLANTED

Our Motivation for Ministry is God's Love! Simply Said… God Loves You!
Due to Covid our Children's Ministries is Currently all Online! Stay connected by watching our videos on our Planted Facebook page https://www.facebook.com/plantedkids
Plant . Grow . Equip . Produce
Welcome to Pawnee Assembly! Our mission in children's ministry is to create a place where children learn the basics about the bible, but can also go deeper and experience God's power and love. We strive to Plant them in the Word of God to memorize bible verses and to apply them to their life; to Grow in them a desire to share the truth boldly; to Equip them with skills to remain rooted and strong in their faith; and to Produce in them leadership qualities to be confident in Christ and continue to pursue Him with a passion that is contagious. We are planting the word of God in children's hearts through loving others, laughing hard, learning scripture and living for Jesus!
We aim to create an atmosphere where students can encounter God through uncompromising biblical truth, worship, games and large/small group lessons.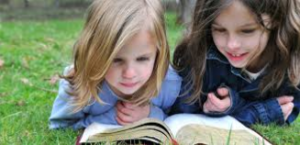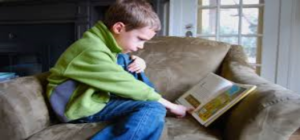 Check In & Pick Up
All children must check in at the check in station located in the foyer. All children 5th grade and under must be checked in by an adult for all church events. Upon check in, each child receives a sticker name tag to be placed upon them. A guardian receipt will also be printed and given to the adult checking in the child. The information on the guardian receipt will also appear on each child's name tag that the guardian checks in. To ensure each child's safety, the guardian must present the receipt when picking up their children.
To register your child before arriving, visit this link:
Security
We make every effort to improve the safety and the ministry for your child. Permission slips are required for any off campus activities. Every children's ministry worker goes through an
application process and background check before they volunteer. Security is also in place during all children's events.
Age Groups
Children's Ministry has a place for all ages. We provide nursery care for families that remain on the campus. At age three, children will join the early childhood classes, and continue in our programs through 5th grade. After finishing 5th grade at the end of May, students will be promoted to our Junior High Ministry.
Planted Children's Service
10:15am – 12pm
Children's Church Service with worship, games, snacks and small/ large group
lessons.
Wednesday Evenings
Royal Rangers
7pm – 8:15pm
An activity-based, small group church ministry for boys and young men in grades K-8th.
Girls Ministries
7pm – 8:15pm
A girl's ministry club designed to connect girls to Christ through ministry lessons, memory verses and clubroom activities.
All Services
Seedlings Nursery
Available for all services, our seedlings nursery is ready to provide the best comfort and care to babies/toddlers 6 weeks to age 3.
ROYAL RANGERS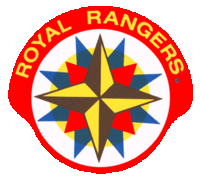 Currently on Summer Break
Boys can participate in the fun and life changing Royal Rangers ministry. The Royal Rangers program is an activity-based, small group church ministry for boys and young men in grades K-12. Our mission is to evangelize, equip and empower the next generation of Christlike men and lifelong servant leaders. We provide Christlike character formation and servant leadership development for boys and young men in a highly relational and fun environment.
Our Royal Rangers Department is currently in immediate need of a few men and/or women who would like to help in this ministry. If you are interested in assisting us as either a Commander or Helper in one of the classrooms, please contact Dennis Sitze or the church office at 217.625.2111.
For more information on the Royal Rangers program, please visit the following sites:
STUDENT MINISTRY
Rooted Student Ministry