Lead Pastor: Pastor A.B. Bennett
Pastorab@pawneeassembly.org
Spouse: Christi Bennett (Worship Director)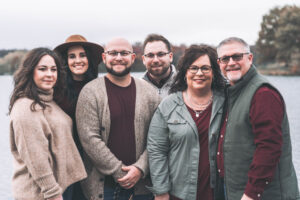 Pastor AB , Christi and their children Brady, Cambry, Brock & Tori
Interesting Facts about Pastor AB:
Hobbies: Golf, Movies, Going out to eat, Weekend Getaways
Favorite Music: Anything from the 80's, Chris Botti, Sting, Smooth Jazz, Anything my wife writes and composes!
Favorite TV Shows: Cardinal Baseball on Fox Midwest, Illini Football and Basketball.
Favorite Movies: "Taken" Series, Saving Mr. Banks, When the Game Stands Tall, Facing the Giants, 42
Favorite Books: A Shepherd Looks at Psalm 23 by Phillip Keller, Not A Fan, Kyle Idleman, From the Cross to Eternity by Randal Ross and of course the Holy Bible.
Favorite Bible Verse: Isaiah 40:11
Something About Me: I am a family man. I love spending time with my family. My wife and I are best friends. I enjoy mentoring, teaching and preaching. Enjoy studying with a good cup of coffee in a out of the normal coffee place. Love taking vacations to places that include golf and good food. I respect and am grateful for the generations that have poured into me to make me the man I am today.
Associate Pastor: Pastor Don Castleberry
Spouse: Annette Castleberry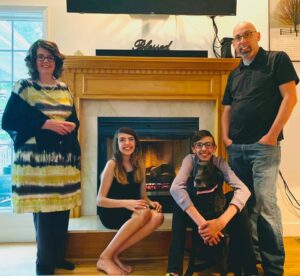 Pastor Don , Annette and their Faith & Zeke
Interesting Facts about Pastor Don:
Hobbies: Hanging out with family and friends (especially around a fire), drinking coffee, reading, Ohio Sate football, Illini Basketball, STL Cards Baseball, I also love preaching and Teaching.
Favorite Music: I like everything but my favorites are Prophetic Worship or anything with and banjo and a fiddle.
Favorite TV Shows: Sports center, The Voice,
Favorite Movies: The Patriot, Gladiator, love documentaries, love movies on history.
Favorite Books: The Bible of course, Why Revival Tarries, Anything written by Myles Munroe
Favorite Bible Verse: Proverbs 4:23 and Matthew 6:33
John Sopcich: Youth Pastor
Ashley Sopcich: Children Director & PAG Administer
ashley@pawneeassembly.

o
rg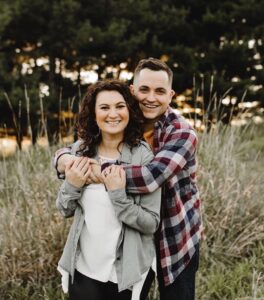 Hobbies: Playing guitar and the outdoors
Music: anything instrumental
Favorite tv: the office
Favorite movie: tommy boy
Favorite book: 7 habits of highly effective people
Favorite bible verse: 1 Corinthians 2:9
Something about me: I have a amazing wife Ashley and also have a dog name Jovi! Love trying new things and meeting new people! I love people and believe God has A plan and purpose for everyone! I enjoy helping find out what that is!