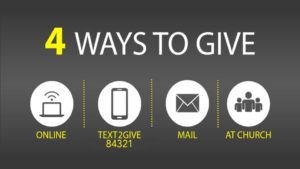 With busy travel and work schedules, online giving allows everyone the opportunity to be faithful with their tithes and offerings. P

lus, online giving allows the people of PAG to quickly respond to urgent needs in the community, country, and the world

.
If you
have any questions, please call the church
office @ 217.625.2111
Thank you for your generous and faithful support!