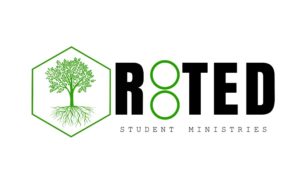 Rooted Student Ministries
Family. Discipleship. Identity. Purpose.
6th grade through 12th grade
Wednesday Nights at 6:30PM
Our mission in Rooted Student Ministries, is to create a place where students learn the basics about the bible but can also go deeper and experience God's power and love.
At Rooted, we are Family. We do life together and encourage each other through every mountain and valley of life. We strive for all of our students become Disciples of God's word, becoming more like Christ every day. We want each of our students to know who they are with their Identity in Christ and discover the Purpose that He has for them.
Each week students have the opportunity to encounter God through the Bible, worship, prayer, and family.
Is your student in Rooted? Join our Rooted Parents Page to stay up-to-date
Follow us on Facebook and Instagram